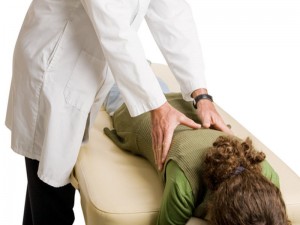 Although Chiropractic Care may seem like a newer concept to some, it has been around for hundreds of thousands of years. Clear back in 1500 BC, spinal manipulation was recorded as being used in China and Greece. Back in the 400's (BC) a Greek physician wrote, "Get knowledge of the spine, for this is the requisite for many diseases."
Fast forward to 1895, when Chiropractic Care began growing as a medical practice in the United States and Daniel David Palmer developed the practice and began the Palmer School of Chiropractic in 1897. This type of medical care continued to grow throughout the twentieth century and became recognized in all 50 states as a legal medical practice.
This non-invasive medical practice has become a source of medical savings. By being able to manage pain, and strengthen the immune system (see our blog: Chiropractic Care and Your Immune System) doctors specializing in chiropractic care have been estimated to save hundreds of millions of dollars annually in disability and other health care costs.
Today, Chiropractors, or doctors who practice Chiropractic Care, go through a strenuous training process and chiropractic practices have been linked to helping much more than pain. Although many do use Chiropractors for pain including headaches, back, joint and neck pain, there is now a great deal of research that links Chiropractic care to helping other issues such as osteoarthritis, carpal tunnel, sprains and strains and even health issues such as allergies, asthma, digestive issues, and more!
At Fletcher Chiropractic, we believe in the medical history and research behind Chiropractic Care because we've seen it work first hand. We are overjoyed every time we are able to help one of our patients overcome a health issue whether it is pain related or some other health concern. We strive to better the overall health of our patients and can help you better understand how and why we are able to do so. Please give us a call to set up a consultation. We would love to share with you more about how we can help you with your pain and health concerns!
Source: ACA