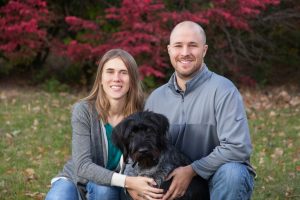 The doctors of Fletcher Chiropractic are excited to be here in Lincoln and the surrounding areas! It is our mission to provide the best possible chiropractic care and educate the public as to what chiropractic can offer them. We strive to make our patients feel like a member of our family.
Dr. Curtis Fletcher comes to Lincoln from Atlantic, Iowa. He experienced lower back pain while playing high school sports, and it was his hometown chiropractor that got him back into playing shape very quickly. After a few chiropractic adjustments, he was back to participating in full force. Chiropractic care worked so well for Dr. Curtis that he continued to get adjusted by his chiropractor and decided to pursue it as a career.
Dr. Kadi Fletcher comes to Lincoln from Salina, Kansas. She also was introduced to chiropractic in high school when she experienced a lower back injury that stopped her from playing sports. After many medical doctors, medical tests, physical therapy, and pain medications, it was her family chiropractor that got Dr. Kadi back into shape and off the pain medications. Chiropractic was the only thing that made her feel better and gave her the energy to enjoy life again.
Both having a love of sports, the doctors of Fletcher Chiropractic stay active and believe that chiropractic is a significant part of why they feel good and how they stay healthy. It is Dr. Curtis's and Dr. Kadi's belief that everyone should be adjusted, from newborns to people in their nineties. While they love working on athletes and sport related injuries, they're also passionate about working with families and educating them about the benefits of chiropractic care.
While at Cleveland Chiropractic College, both Dr. Curtis and Dr. Kadi received the highest honors with a Clinic Service Award. Dr. Curtis had the opportunity to service the public at the Kansas City, Missouri Free Clinic, one of the biggest free clinics in the United States. Both doctors have helped countless patients with various conditions, but ultimately, their goal is to educate the rest of the world about how chiropractic can help them.
Dr. Curtis and Dr. Kadi met while at Cleveland Chiropractic College and have been happily married since 2012. Outside of the office, Dr. Curtis loves to go hunting, fishing, and visiting friends and family. Dr. Kadi is an avid crafter/sewer, loves outdoor activities, and enjoys spending time with loved ones.
Education/Certifications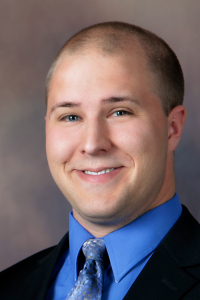 Dr. Curtis Fletcher
Northwest Missouri State- BS in Biology/Psychology
Cleveland Chiropractic College-Doctor of Chiropractic
Acupuncture Certified/Meridian Therapy
Certified Kinesiotape Practitioner
Activator Basic Proficiency
NRCME certified for DOT Physicals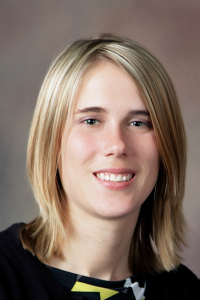 Dr. Kadi Fletcher
Kansas Wesleyan University- BA in Athletic Training
Cleveland Chiropractic College-Doctor of Chiropractic
Acupuncture Certified/Meridian Therapy
Certified Kinesiotape Practitioner
Certified Athletic Trainer by BOC for Athletic trainers
Activator Basic Proficiency
Associations
Nebraska Chiropractic Physicians Association
LIBA
Red Cross Volunteers