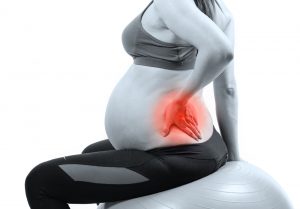 Chiropractic care as we know is the treatment of the spine, discs, nerves, and bone geography without using any drugs or surgeries. Adjusting misaligned joints promotes the overall health of your body. Because chiropractic care focuses on naturally realigning your body without the use of drugs or surgeries, it is perfect for women during pregnancy. There are no known complications from using chiropractor care during a pregnancy.
Every chiropractor is trained to work with pregnant women, and there are some chiropractors who specialize in prenatal and postnatal care. Chiropractors will use a special table that accounts for a pregnant woman's body, and the chiropractor will use adjustments and techniques that avoid unneeded pressure on the abdomen. Apart from the actual adjustments, your chiropractor will show you stretches and exercises that are safe during pregnancy.
During pregnancy, your body will undergo a lot of changes. Since these changes occur relatively quickly your body can be thrown out of alignment. Your pelvic changes, postural adaptations, and protruding abdomen can all throw your spine and joints out of alignment. Undergoing chiropractic care during pregnancy will help reestablish pelvic balance and alignment.
A misaligned pelvis may make it difficult for your baby to get into the birthing position, which may result in a breech birth. A misaligned pelvis may affect your ability to have a natural birth and non-invasive birth. Having an aligned spine and nervous system allows your body to function at the highest level, and going into the birthing process with proper alignment can go a long way towards a smooth and safe birth experience.
In addition to aligning the pelvis to make the birthing process easier, chiropractic care can also control nausea during pregnancy, relieve back pain, and help maintain a healthy pregnancy. If you are interested in prenatal chiropractic care, or how chiropractic care can benefit you, call us today to set up a free consultation today.