At Fletcher Chiropractic, we believe in treating the entire family. From newborns to seniors, we're passionate about offering chiropractic care to treat numerous conditions.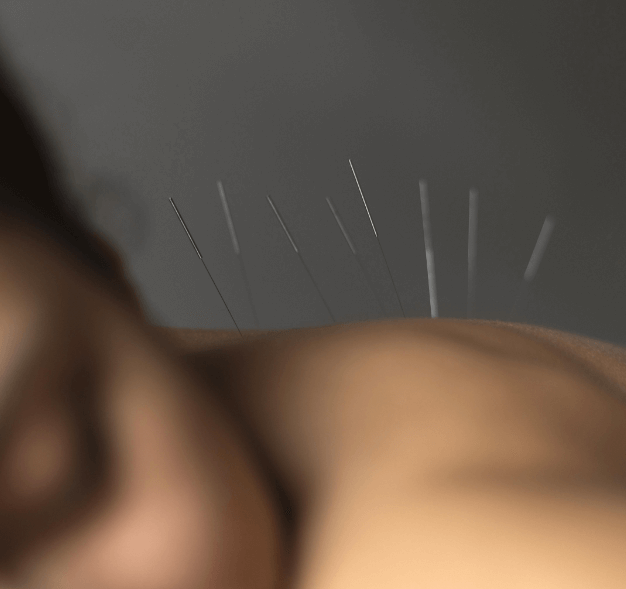 Even if you have never had acupuncture treatment before, you have probably heard of the impressive benefits it can provide for your health. Acupuncture has been shown to improve numerous health conditions like back and neck pain, infertility, depression, digestive issues, and countless others.
Acupuncture helps encourage the body to heal naturally. Practitioners of acupuncture insert sterile stainless steel needles into specific points located on or near the surface of the skin. This can alter the biomechanical or physiological conditions in the body to help heal the patient. The body is electric by the way its cells communicate with one another. The locations where the needles are inserted indicate where the electrical sensitivity in the body can be treated with acupuncture. These points have been mapped out and used for the treatment of certain health ailments for centuries.
HOW DEEP DOES THE NEEDLE GO?
Most acupuncture points are located on or near the surface of the skin, so they are not inserted very deeply (usually 1/4th to 1 inch deep). For those who are hesitant to needles or children, we use needleless acupuncture with electric stimulation or a tei-shin, a small healing instrument that does not puncture the skin.
DOES IT HURT?
Acupuncture needles are thinner than most other common needles (about the same width as a single strand of human hair). Some people experience a rush of energy with their first acupuncture treatment, but most report that they didn't feel a thing.
HOW LONG DOES THE TREATMENT LAST?
The needles are left in place anywhere from 15 to 30 minutes. Needleless acupuncture can be done in less time, sometimes in just 5 to 10 minutes. Most people find the treatments relaxing, and some even take a nap during treatment.
IS IT SAFE?
Yes, acupuncture is very safe and sterile.
HOW MANY TREATMENTS DO I NEED?
Acupuncture is a gradual process and healing times vary from patient to patient. Some patients require only a few sessions while others need many more treatments in order to receive the benefits. You can always schedule a free consultation with our doctors to get an idea of what your unique acupuncture care plan might look like.
DOES MY INSURANCE COVER ACUPUNCTURE?
Some insurance companies offer coverage for acupuncture and related services and some do not. All we need are few pieces of information about your insurance, and we'll happily check your benefits for you.
Acupuncture is an effective, natural way to treat discomfort associated with several different conditions. Call us at (402) 261-5766 to schedule your free consultation with Drs. Curtis or Kadi Fletcher and find out if acupuncture can help relieve your pain!