At Fletcher Chiropractic, we believe in treating the entire family. From newborns to seniors, we're passionate about offering chiropractic care to treat numerous conditions.
Fletcher Chiropractic is pleased to offer our patient forms online so they can be completed in the convenience of your own home or office, before you even arrive at our chiropractic office.
Please click here to fill out our New Patient paperwork online. If you have any questions or concerns regarding wellness, please let us know! Once you click submit, your information will be automatically downloaded into our system.
New Patient Health History For for children
Download and Print Form for Children under 5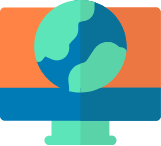 We have pricing that's flexible enough to allow you to get the chiropractic care you need, no matter what your budget is.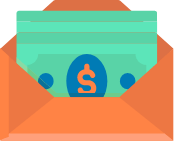 Schedule an appointment online by filling out a form of your preferred time and date.
Our chiropractors provide care and relief related to:
Headaches
Back pain
Neck/TMJ pain
Shoulder/elbow pain
Knee/ankle pain
Pain related to pregnancy & delivery
Myofascial pain & muscle soreness
Sports injuries
Sports performance
Jumper's Knee
Rotator cuff issues
Infertility
Carpal tunnel syndrome
Allergies
Chronic pain syndromes like fibromyalgia & arthritis
Female menstrual and hormonal issues
Pediatric issues (bed-wetting, colic, etc.)
There are many different medical conditions that can benefit from chiropractic care, soft tissue therapy, functional rehabilitation, nutrition, and acupuncture. At Fletcher Chiropractic, our goal is to keep you in motion and able to do the things you love in life.
Chiropractic relief is not limited to just the listed conditions, however.
If you're unsure about what our chiropractors can do for you and your specific ailment, contact us or make an appointment today!