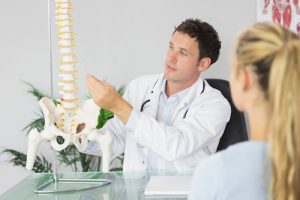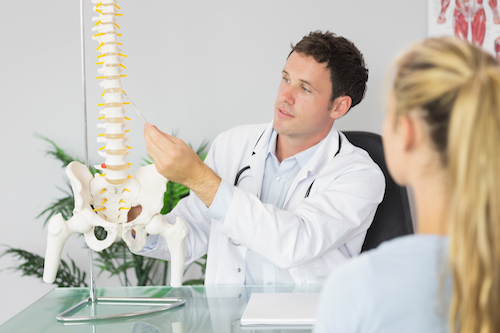 In a radio interview with the eHealth Radio Network, Dr. William Lauretti, media spokesperson at the American Chiropractic Association (ACA) and Associate Professor at New York Chiropractic College, explained to listeners that the American College of Physicians (ACP) updated their guidelines for acute and chronic low-back pain.
The new guidelines emphasize the use of conservative treatment for low-back pain before moving on to drug treatments. Specifically, the guidelines recommend the first steps in treating back pain should be heat, soft tissue massage, acupuncture and spinal adjustments, strongly discouraging the use of opiate drugs.
The move comes as the number of opiate overdose deaths in the United States continues to climb and caused the U.S. Department of Health and Human Services to declare opiate abuse a public health emergency and announced a 5-point strategy to combat the crisis.
In 2016, over 60,000 people died from opiate-related overdose U.S. DHHS estimated 11.5 million people misused prescribed opiates in that same year, contributing to 17,087 deaths. Drug overdose deaths have increased drastically over the past decade, most opiate-related. Experts hypothesize the crisis played a role in the decline of U.S. life expectancy in the previous two years.
It's important to note: the leading causes of death in the U.S. have remained unchanged, with heart disease and cancer deaths significantly leading the charge.
The ACA recently adopted the new ACP guidelines for the treatment of low-back pain as chiropractic care covers conservative treatment such as soft tissue therapy, acupuncture and spinal adjustments.
How does conservative treatment help?
Spinal Manipulation
Spinal manipulation restores joint mobility by manually applying a controlled force to joints that have become restricted in movement. This immobility is due to a tissue buildup caused by repairs to a single instance of trauma or repetitive stresses. Adjusting that tissue restores it to normalcy and helps the injured tissues heal.
Acupuncture
Acupuncture improves numerous health conditions, including back pain. The thin needles are inserted in mapped out areas of the body located on or near the surface of the skin. These areas indicate where the electrical sensitivity in the body can be treated. By targeting these points in the body, the acupuncture process alters biomechanics in the body to improve its natural healing process.
Soft Tissue Therapy
Muscles and tissues get damaged as you use them throughout the day. Scar tissue slowly builds up to repair these damaged tissues and also repairs tissues damaged from minor tweaks, pulls and strains. Over time, this scar tissue accumulates, limiting mobility and often causing pain and discomfort. Soft tissue therapy breaks down built-up scar tissue to properly heal, alleviate pain and increase your mobility.
Other tips to prevent back pain
Maintain a healthy diet and weight

Remain active

Avoid prolonged inactivity

Warm up and stretch before physical activity

Keep proper posture

Wear comfortable shoes

Do not bend at the hips when picking up objects. Use your legs.
At any given time, 31 million Americans are affected by back pain. Fletcher Chiropractic offers multiple treatments to alleviate your low-back pain. Schedule an appointment with us online or give us a call at 402.261.5766 for additional information.
Sources
https://ehealthradio.podbean.com/e/new-guidelines-on-low-back-pain-recommend-use-of-non-drug-treatments-first-before-medications/
https://www.hhs.gov/opioids/about-the-epidemic/index.html
https://www.acatoday.org/Patients/Health-Wellness-Information/Back-Pain-Facts-and-Statistics