Partnerships in Integrative Care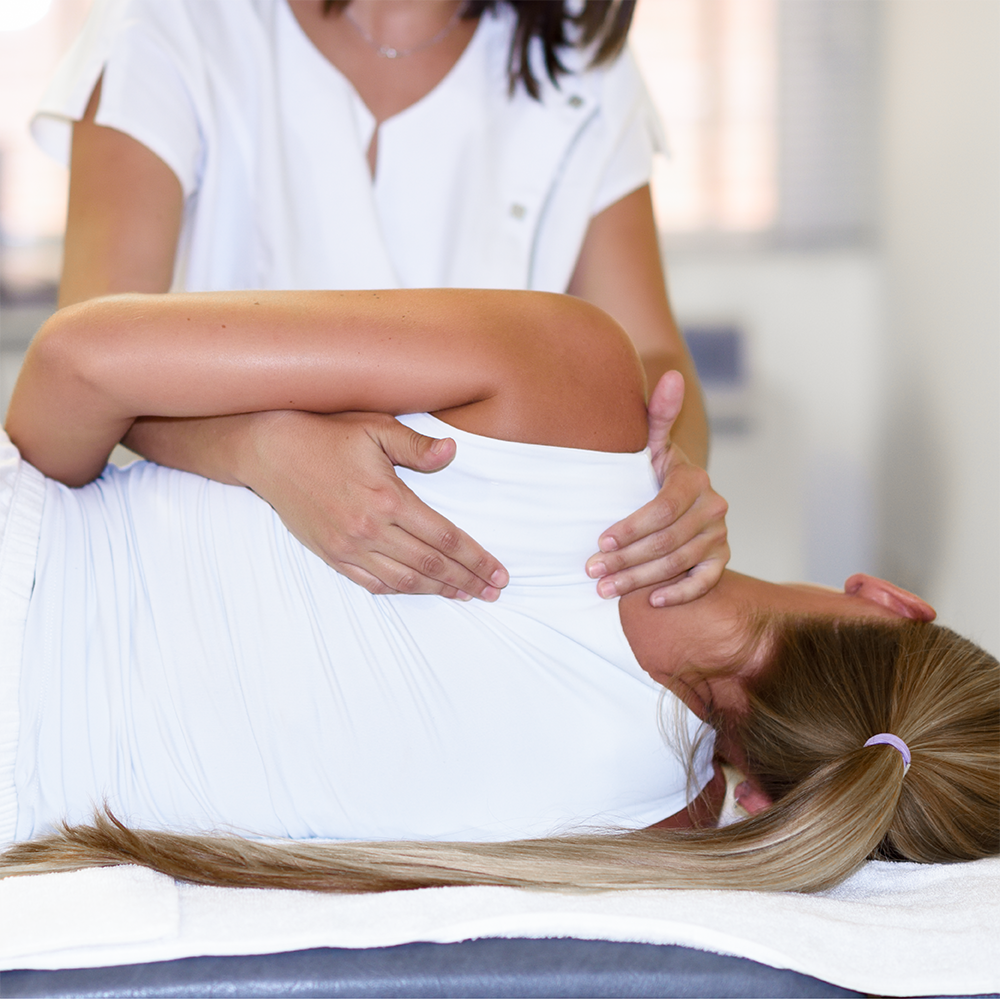 What do the experts know about how massage supports chiropractic care? They know that when these two modalities for integrative care are used together, patients begin to feel better. Chiropractic care is so much more than a way to prevent pain in the body. Ultimately, the goal of chiropractic treatment is to restore the body to its most natural state of peak health. Spinal adjustments can be an important part of a long-term plan to create better health and wellness.
Integrative care is an approach to health and wellness that seeks to integrate Western medicine with alternative health techniques. This way, the needs of the body, mind, and spirit are addressed equally. Patients who incorporate integrative care treatments into their lives are encouraged to create a plan that consists of several different therapies or modalities. When both chiropractic adjustments and massage therapy are used, the patient's overall health and wellness are improved. This is because the muscles and the skeletal system in the body work together. While chiropractic treatments align the neck and spine, massage therapy helps to relax the muscles that support the bones.
The Benefits of Teamwork
Working with a team almost always improves progress toward a goal, and this is no different with integrative medicine. When using a massage to support chiropractic care, the massage therapist will be in communication with the chiropractor, and they will work together to create a personalized plan for optimal health. This team of professionals can discuss each individual's needs, treatments, and progress.
According to the American Institute of Massage Therapy, massage therapy programs add complementary and highly beneficial services to any chiropractic or physical therapy office. Unlike other independent spas or disconnected massage therapists, patients who use a massage therapist who works with their chiropractor can rest assured that their therapist will be working toward their overall health goals through a shared treatment plan. This way, patients can leave each massage with some helpful aftercare recommendations and follow-up suggestions.
Why Massage?
According to the American Institute of Massage Therapy, massage therapy has been proven to:
Improve energy and alertness
Promote muscular health
Relieve tension headaches
Improve immune system and function
Reduce muscle spasms and cramping
Improve posture, joint flexibility, and digestion
Lower blood pressure
Massage therapists may use a wide variety of techniques to fully address each client's individual needs. Whether the therapy includes deep tissue work, myofascial release, foot massage, Swedish massage, sports massage, trigger point release, or just deep relaxation, each massage therapy session can be tailored to meet the patient's needs and goals. All of these methods can reduce inflammation in the body and help relax the overall nervous system. This type of deep relaxation can help alleviate anxiety, depression, and insomnia.
Long-Term Health Benefits
Some of the most frequently reported long-term benefits of massage used with chiropractic care include pain relief and healing, better-quality sleep, inflammation reduction, improved flexibility, and stimulation of the lymphatic system. Additionally, when used together, these treatments can help eliminate toxins and improve the body's overall immune system function. Using massage therapy to support chiropractic care can speed up recovery time from any injury. It also can reduce aches and pains and other physical ailments and improve mobility. Other long-term benefits include lower rates of recurring problems and lower medication use and costs, as well as eliminating any potential side effects from medication.
Developing and sticking to an integrative care plan that uses massage therapy to support chiropractic care is becoming an increasingly popular way to maximize health and wellness.