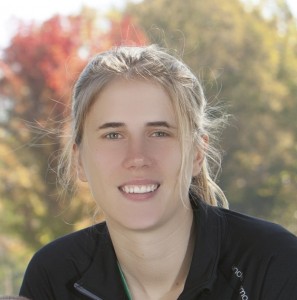 So Dr. Curtis shared his story about why he became a chiropractor a few weeks ago, so I decided it was my turn to tell why I became a chiropractor.  My chiropractic story began in high school. While I was not an elite athlete, I went out for sports for the team building skills and interaction with others.  During the summer before my senior year of high school, I got the idea in my head that I would try and go out for cross country. Now, remember, I am not an elite athlete and at this point, I don't really run much, so I start training with my sister, who was a cross country runner in all of high school and college.  As I began training, I injured and strained a hamstring which ended my so-called cross country career.  That hamstring strain would lead to a much more severe injury over the next two years.  Over the next two years, I was in so much pain.  After several doctors, MRIs and physical therapy, I was diagnosed with a sprained sacroiliac region.  That is normally not a injury that occurs in a 18 year old, but more likely in older women. So while physical therapy helped, I was taking a lot of ibuprofen and muscle relaxants. After two years of pain, I went to my family chiropractor and I started to feel better.  Chiropractic helped get me out of pain.   I was able to walk without pain and I did not have to take as much ibuprofen.
About this time, I was starting my third year of undergraduate school and was working towards my degree in Athletic training.  I had decided that since I really could not participate in any athletic events due to my back pain, I was going to do the next best thing and I wanted to be an athletic trainer.  Fast forward to my senior year and after the long hours that I was working as a student athletic trainer made me think about going into graduate school.   So I could have a family and more of a social life.  I then decided to apply to chiropractic school because it helped me regain my pain-free life and allowed me to be able to sleep and walk without pain.
After graduation in 2008, I started chiropractic school in May 2009.  It was different being away from family but while at school, I met and married my husband and met several good friends.  Graduate school was tough and challenging but it gave me the advantage I wanted to be able to work in sports medicine and have a family.  Upon graduation in 2012, I was a licensed chiropractor, looking to either work for another doctor or start a clinic with my husband, Dr. Curtis.
Come to March 2013,  we opened Fletcher Chiropractic in Lincoln.   A  place that neither of us is from but somewhere we can start a new life together and meet new people.  We love the people of the biggest small town in Nebraska and hope to be here for years to come.  Opening a new practice in a new place was tiring and frustrating at times and still is, but working every day with patients, making them feel better and enjoy better lives is the better reward.  Also, I get the opportunity to hang out with my husband all day.
As the practice has grown, so has our opportunity to meet new people and to work in my specialty of sports performance and high school-aged athletes.  Athletics and healing was the reason I wanted to be a chiropractor and athletic trainer and now I get to do both together.
So that is my reasons for becoming a chiropractor.  It helped to make my life easier and pain-free when I was younger and motivated me to be active again. Due to my history with injury and athletics, I now have the chance to educate young athletes on ways to help them perform better but also to help prevent injury with good advice.