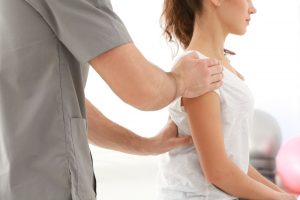 One of the beautiful things of chiropractic care is that it goes way above and beyond just fixing your back. After seeing a chiropractor will start to see improvements in other aspects of your life. This is because at the core of chiropractic care, is re-balancing your body. Many people only think of seeing the chiropractor when their back is sore, or they are having shoulder or hip pain, but in reality, there are so many more benefits! One that most people are not aware of is the boost to your immunity that chiropractic care can give.
What does chiropractic care have to do with my immune system? Well, chiropractors focus on removing any nerve interference in your spine. What this does is allow your central nervous system to return to its full potential. Your central nervous system regulates and controls every other system in your body and acts as a line of communication from your brain to the rest of your body. What chiropractic care will do is remove any blockages in the lines of communication that will get your nervous system back to full strength. Because of this, many patients will see improvements to other conditions even if they are seeing a chiropractor just for back issues.
Since the nervous system controls every other system in your body, that means that it is directly linked to your immune system. When your nervous system detects a problem in your body, etc. Injury or sickness, it deploys to the immune system to heal or repair the body. If your nervous system has any blockages or is jammed up with other communications, it can impair its ability to deploy the immune system.
Whether you would like treatment for aches and pain in your back, or if you're interested in all of the other amazing benefits of chiropractic care, give us a call to set up an appointment and see if a chiropractor is right for you!