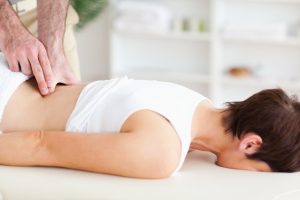 Did you know…
…Chiropractors are the third largest group of medical practitioners? That's right! And, one out of ten Americans goes to a chiropractor each year. Why? Well…
1. It's inexpensive: Chiropractic treatments are a cost-effective alternative for treating a wide range of conditions.
2. Your insurance most likely will cover it: Chiropractic care is recognized by healthcare programs and covered by most insurance programs.
3. Chiropractic care is more common than you may think: Chiropractic care is the fastest growing primary health care profession in the US.
4. Going to the chiropractor can help you in the long run: Chiropractic is typically viewed as something to correct an issue, but it also can prevent issues.
5. They can fix "underlying" issues: Chiropractic care sometimes fixes things patients didn't know were wrong. Long-time aches, pains, and other health issues that the patient assumed were normal are often corrected by a chiropractor.
6. It can be a tremendous benefit for athletes: Studies show athletes benefit from regular chiropractic care. Chiropractors can help athletes improve their range of motion which may prevent injuries.
7. Headaches: Headaches can occur for a number of reasons, including dehydration, or there could be a misalignment in the neck or spine. A chiropractor can help to relieve symptoms of headaches and improve blood flow which will increase the amount of oxygen that is supplied to the brain.
8. Chronic Back Pain: One of the most obvious signs that a chiropractic visit is needed is if you are experiencing chronic back pain. There are many factors that be a factor in back pain such as posture, how long you're on your feet each day, and the type of work that you do. A chiropractic doctor can provide you with pain relief without the need for invasive surgery or narcotics.  
9. Improve Sleep: A National Sleep Foundation Poll found that 60% of American adults experience sleep problems at some point in their lives. Chiropractic treatments help improve blood flow in patients, which is crucial for great sleep.
10. You want to live a more Health Conscious Life: If you want to live a more health conscious life, or just want to be more aware of how to best take care of your body, your chiropractor is an excellent source of information.
If you can relate to any of the signs mentioned above, its time to pick up the phone and contact Fletcher Chiropractic.